The statement regarding the copy products of J'S RACING.

J'S CORPORATION CO.,LTD.
Jun. 30 2009
日本語
Titanium Exhaust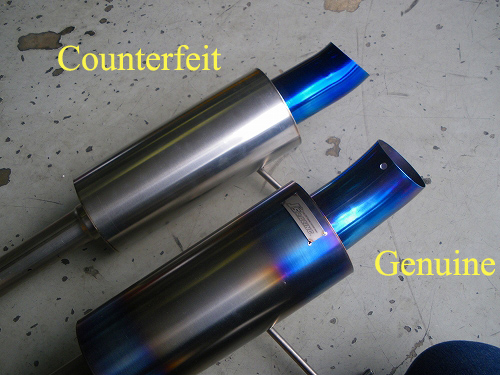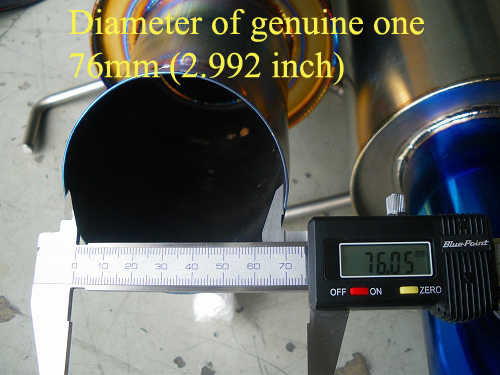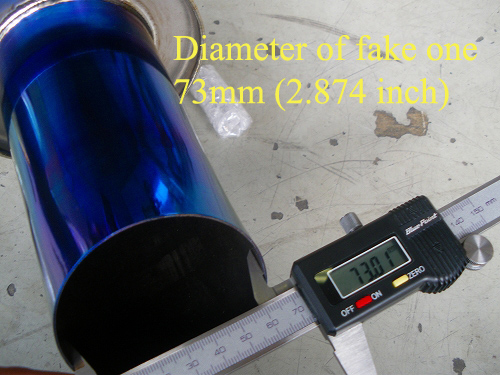 It comes to our attention that a counterfeit Titanium Exhaust system 50R for Fit GD might be in the market under the genuine J'S RACING name.
Authentic J'S RACING exhaust system has J'S RACING badge stamp on the canister. Also the blue burn should be noticeable on the canister. The diameter of the our genuine exhaust tip is 76mm while the diameter of the fake one is 73mm.
General Regarding our titanium exhausts, we never made any derivative version or edition for any specific markets.
We understand there is a concern in the automobile industry regarding the authenticity of our titanium exhaust sold under that name of J'S RACING. We would like to clarify this issue once and for all.
We, J'S RACING, have not authorized or sanctioned any shop or company to make their original version from our titanium exhaust. Furthermore, we have not made any special titanium exhaust version based on a third party request. The authentic J'S RACING titanium exhausts are shown on our website. Anything else is a knock off which should not carry any J'S RACING name on it.
Overfender We have received several inquiries regarding the rear overfenders for S2000 in the market under our name. As of June 30, 2009 we have never made and never sanctioned any shop to make rear overfenders for S2000 using J'S RACING name. The only system we have for a wider rear end is the Wide Body Aero System Type GT.
Unauthorized copy products (knockoff)
We strongly believe that it is a crime to sell a product knowingly that it is a counterfeit. We also believe that it is a crime to purchase such product knowing its illegitimacy.

In recent years, we have found products that have infringed the J'S RACING Tradmark and our Trademarked designs. These items have not obtained certification to be produced or to be sold with the authorization from J'S RACING.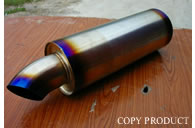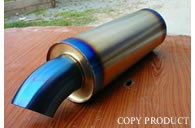 The copies we have found have cheap imitated appearance and are far inferior to the actual J'S RACING parts in quality, durability, and craftsmanship.

At this time we have found the numerous counterfeits being sold in the Asian market. But we also found the counterfeits being sold around the world. It is important that our loyal customers around the world are not fooled by these cheap copies.
DO NOT PURCHASE THESE PRODUCTS!!
Refer to the pictures on our website before the purchase and make sure it is a genuine J'S RACING product. For your protection and safety, we urge you that orders to be placed with our authorized distributors and dealers. You can find our authorized dealers on our website authorized dealers.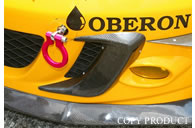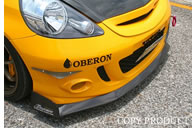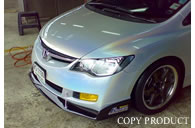 A counterfeit product like "TYPE-JS" and many other copy products do not have the inscription "J'S RACING". There are many occasions when a fake product is sold under the name of J'S RACING, even though that product is not listed on our lineup.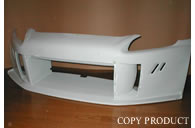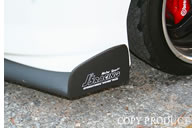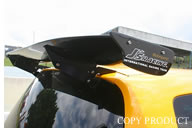 J'S RACING and our legitimate distributors and dealers around the world cannot support any illegitimate and counterfeit products. So please purchase only through our authorized distributors and dealers.

Thank you to our loyal customers.
.

コピー商品に関するジェイズレーシングからの声明

不正なコピー商品を販売することは犯罪です。
違法なコピー商品と知りながら購入することもまた犯罪です。

最近市場に弊社製品の意匠権や商標権を侵害した商品が出回っています。
これらは弊社に許諾を得ずに販売・製造されているコピー商品です。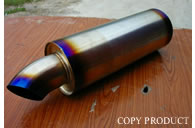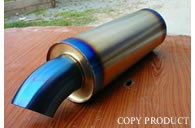 コピー品は安価で販売されていることが多い半面、表面的な形状を模倣・複製しただけのものです。
従ってこれらの商品は品質・性能面でオリジナルに比べ遥かに劣るものばかりです。
賢明なお客様各位におかれましては、くれぐれも不正なコピー商品を購入してしまうことのなきようご注意ください。


コピー商品を購入しないために


ご購入の前には弊社WEBサイトに掲載している商品画像と比較し、不審な点があればこのページにある問い合わせフォームより弊社までご相談ください。
正規品を間違いなく購入していただく為、弊社WEBサイトよりリンクされております正規販売店にて購入されることをお勧めいたします。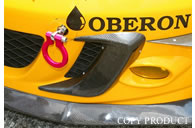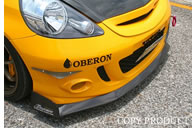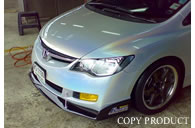 コピー品の特徴は、商品名に「TYPE-JS」など「J'S RACING」という表記が無かったり、弊社が発売していない商品であることもあります。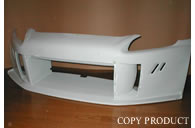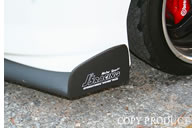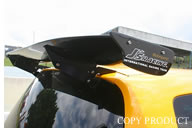 当然ですが不正なコピー商品に関して当社は一切のサポートをすることはありません。